Thank you for joining!
Access your Pro+ Content below.
21 February 2023
Innovation not infestation – digitising pest control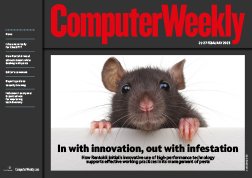 In this week's Computer Weekly, we find out how Rentokil Initial is using the latest in digital innovation to improve the age-old task of pest control. The leading experts offer a 15-point plan to improve diversity and inclusion in IT. And with all the excitement around ChatGPT, we ask whether business is ready to use the AI chatbot. Read the issue now.