Google CEO Sundar Pichai and Lord Farquaad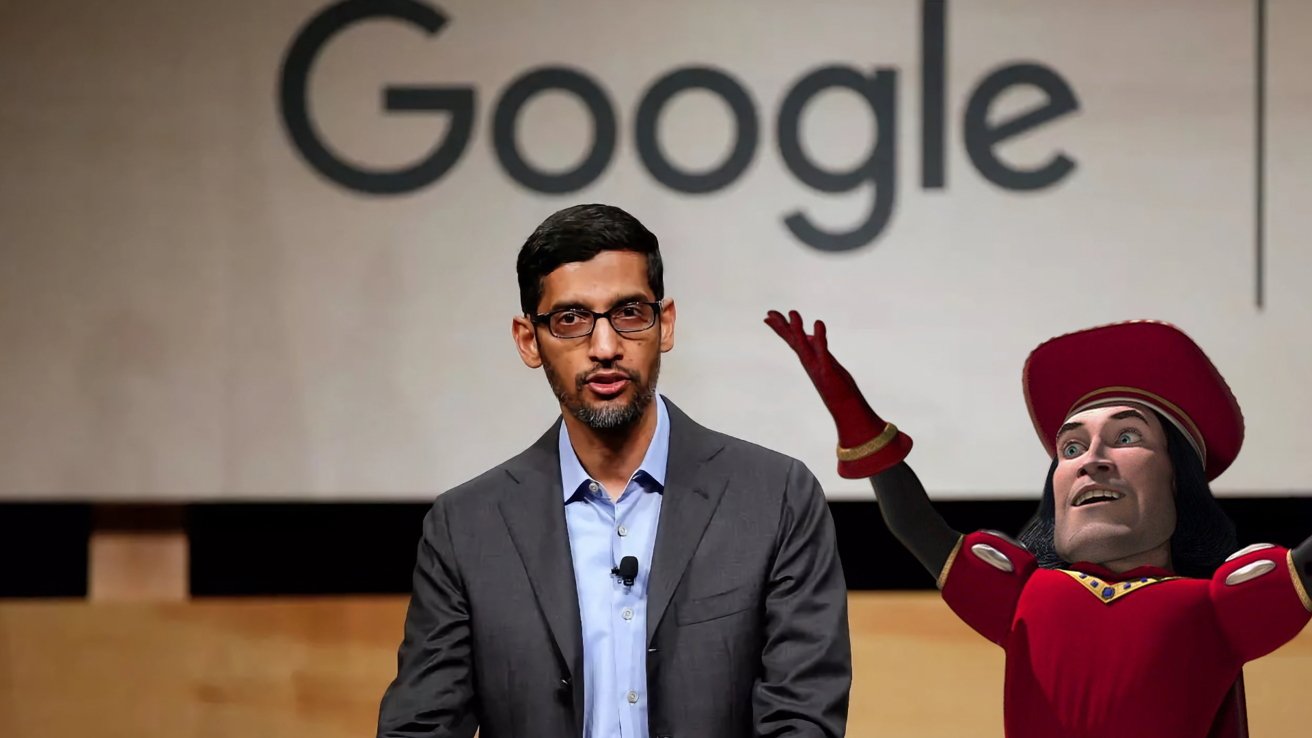 It's been a tough year for tech, but even as Google laid off 12,000 employees, CEO Sundar Pichai got a substantial pay raise, earning him the nickname "Lord Farquaad."
Tech companies have laid off thousands of employees after over-hiring during the pandemic. Google announced layoffs in January, with 12,000 employees cut for cost-cutting.
Large companies have complex financial systems, so it isn't going to be clear how the money saved from laying off those employees will be used. However, it is damning when a $70 billion stock buyback program was announced in one week, then SEC filings show the CEO got a raise in the next.
A report from CNBC shows Google CEO Sundar Pichai was paid $226 million in 2022, making him one of the highest paid CEOs in the United States. This is mostly due to a $218 million stock award that he receives every 3 years.
Pichai's base salary is $2 million, and he gets $6 million in personal security in 2022. That's being contrasted to Apple CEO Tim Cook, which took a 40% pay cut in 2022. Apple is one of the few tech companies that hasn't handed out significant layoffs, too.
The pay Pichai received has led to a disgruntled Google workforce. Memes are being shared through internal chat channels, some comparing the CEO to the fictional Lord Farquaad from "Shrek."
One meme reads, "Sundar accepting $226 million while laying off 12k Googlers, cutting perks, and destroying morale and culture." A quote from Lord Farquaad in the meme says, "some of you may die, but that is a sacrifice I am willing to make."
When Google announced the 12,000 employee layoffs, Pichai shared his distress at the situation in a statement.
"This will mean saying goodbye to some incredibly talented people we worked hard to hire and have loved working with. I'm deeply sorry for that," Google CEO Sundar Pichai wrote in a blog post. "The fact that these changes will impact the lives of Googlers weighs heavily on me, and I take full responsibility for the decisions that led us here."
Apple announces its Q2 earnings on Thursday, which may reflect the ongoing economic issues plaguing all of Silicon Valley. However, the sting of those earnings will be somewhat alleviated due to the lack of significant layoffs — which is more than Google and Pichai can say today.
TECH GADGET