Spring camping with Bluetti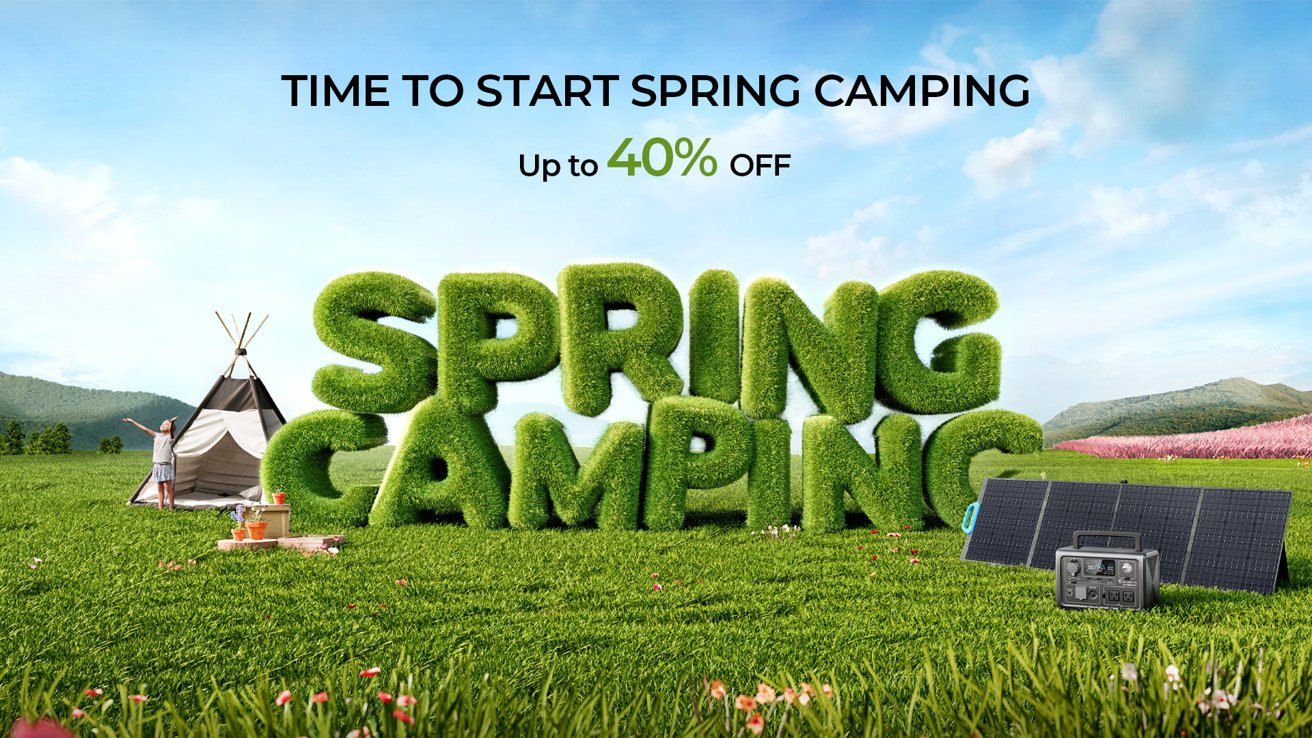 AppleInsider may earn an affiliate commission on purchases made through links on our site.
Spring has sprung, and so have the offers on portable solar generators at the Bluetti Spring Sale 2023.
Spring is the time to get out and enjoy the outdoors, but there's no reason you can't bring your tech with you. Power stations, solar panels, and other equipment can transform any excursion into a powered, comfortable experience.
There's no better time to stock up on the must-haves for spring camping, hiking, picnicking, and more. Grab a powerful portable battery and go off grid for a few hours, or even a few days, thanks to Bluetti gear.
Home Backup – Bluetti AC500 & B300S
The AC500 & B300S system is designed for home backup and off-grid power. It comes with a built-in 5,000W (10,000W surge) inverter and a B300S LFP battery with a capacity of 3,072Wh, extendable to 18.4kWh with six modules.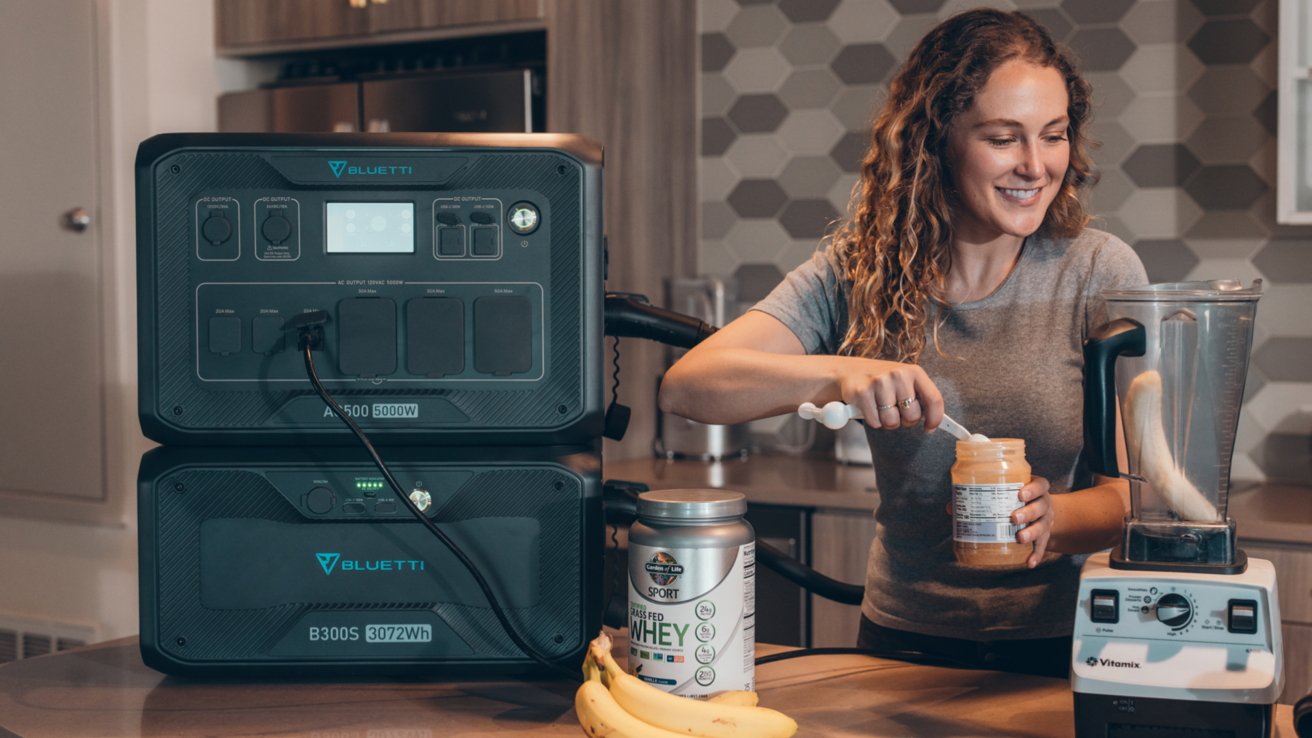 Bluetti AC500 & B300S
This huge capacity and its UPS capability give travelers peace of mind when away for several days. Once outages occur, AC500 can detect and switch over in 20ms to keep the house running as usual. So there's no need to rush home to check the fridge and fish tank — security cameras stay powered too. Moreover, the Bluetti app can provide real-time power monitoring of the home and connected equipment.
Featuring an efficient MPPT controller, the AC500 accepts solar input of up to 2400W on top of its ultra-fast 3,000W AC charging. When AC and solar charging together, it reaches 5,400W max input, charging this big machine in no time.
Starter Portable Power – Bluetti EB3A
At about 10 lbs, the Bluetti EB3A is compact and portable for outdoor camping and short trips. It is rated for up to 600W and a 1,200W surge wattage, enough to power multiple devices such as laptops, phones, mini-fridges, cameras, and slow cookers. It stores 268W in its LiFePO4 (LFP) battery, delivering 2,500 cycles before reaching 80% capacity.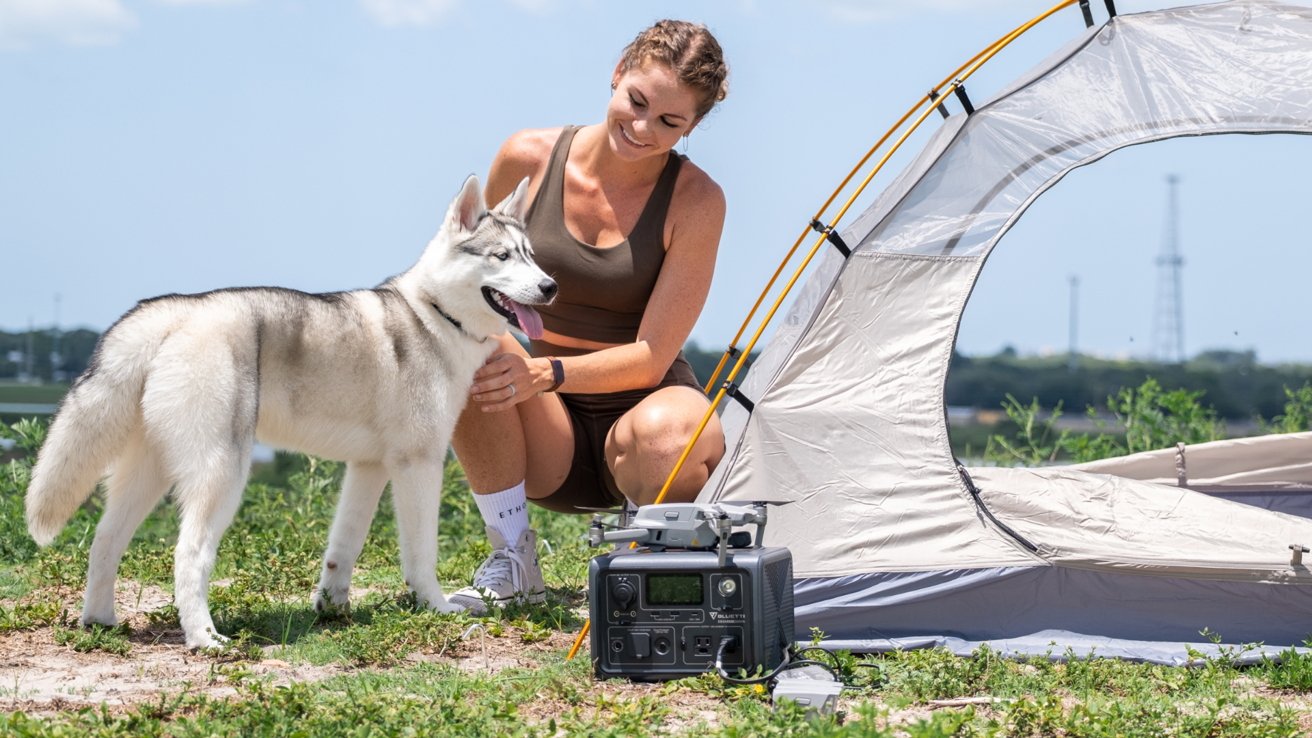 Bluetti EB3A
Outdoor enthusiasts won't have to search for power outlets in the backcountry with this little power box in hand. EB3A can power a 10W light for 22 hours, a 60W car fridge for 4 hours, and an 80W TV for 3 hours straight. On a full charge, it will power a 60W laptop for 4 hours.
When connected to solar panels for max 200W charging, the EB3A allows longer outdoor stays. Plus, the Bluetti App allows monitoring and control in real-time from anywhere for ongoing management.
The EB3A and PV200 combo starts at $658. That's a $140 discount, down from $798.
Advanced Portable Power – Bluetti EB70S
This portable powerhouse is ideal for camping, traveling, overlanding, and other outdoor adventures. The EB70S has been updated in output, 800W continuous and 1,400W surge, and a larger capacity of 716Wh.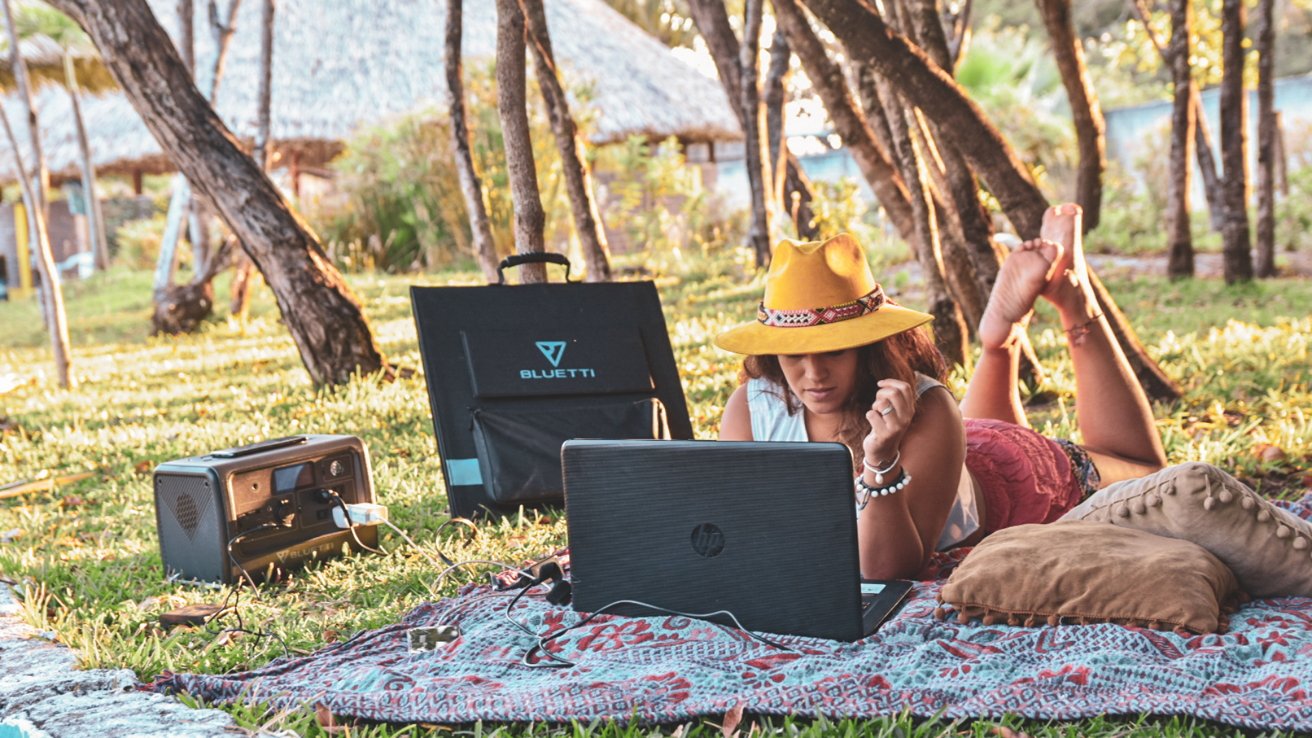 Bluetti EB70S
It can power up to 12 devices simultaneously with its versatile DC or AC outputs. A single charge will run a 75W television and a 90W mini fridge for over 8 or 6.8 hours.
Even if it runs out of power, fast solar and in-car charging can quickly replenish it. There will always be plenty of power on the go.
Off-grid Living Backup – Bluetti AC300 & B300
Featuring a 3000W inverter with 16 outputs, the AC300 is modular in design. Connect four 3072Wh B300 expansion batteries for a whopping 12,288Wh capacity.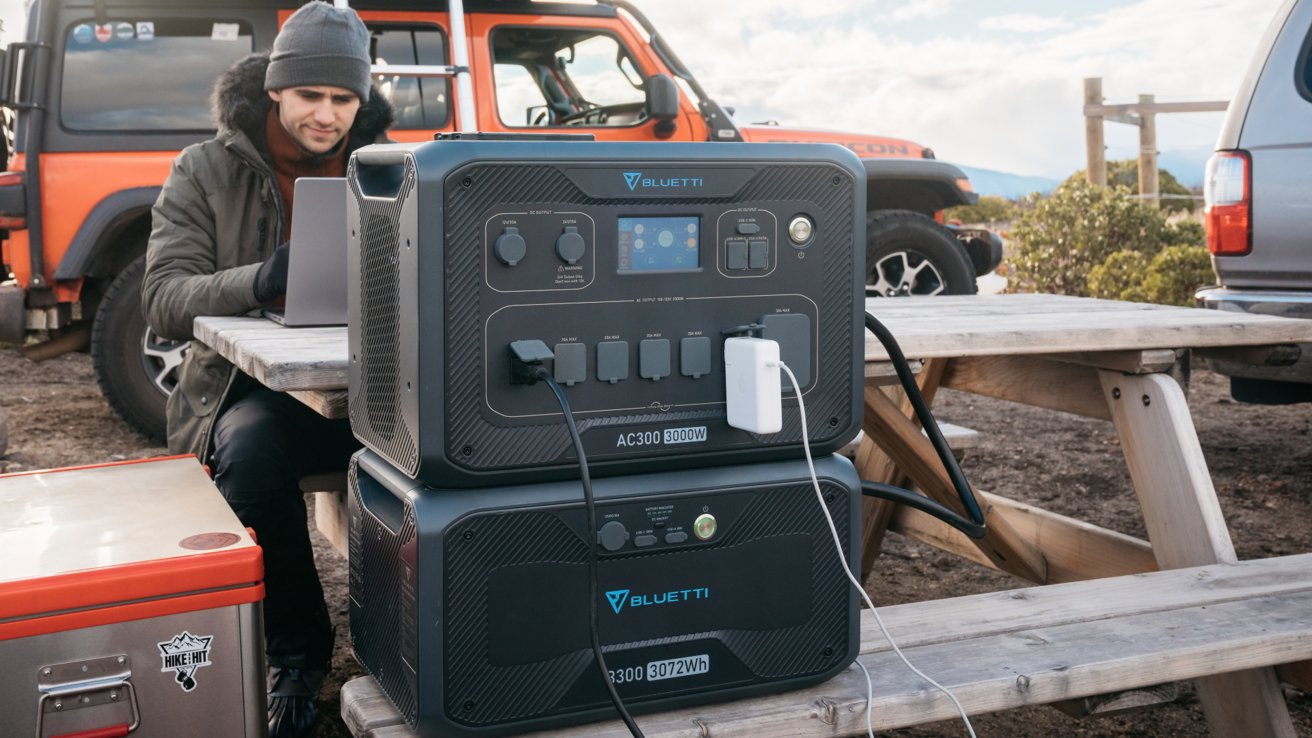 Bluetti AC300
Whether it's building a van-life power system or providing enough power for camping, DIY, gardening, and more, the AC300 with B300 combo will exceed expectations.
Power cuts drive people mad, fearing spoiled food in fridges and piles of smelly laundry. Fortunately, this will not happen with the AC300 and B300, which can run a 700 W refrigerator for 3.7 hours and a 500W washing machine for 5.2 hours.
The AC300 with two B300 combo starts at $5,397. That's an $800 discount from $6,197.
All-rounder Mobile Power – Bluetti AC200 MAX
Following on from the popular AC200P, the AC200 Max takes the technology to the next level. It offers the option to expand with additional battery modules, such as two B230s at 6,144Wh and two B300s at 8,192Wh.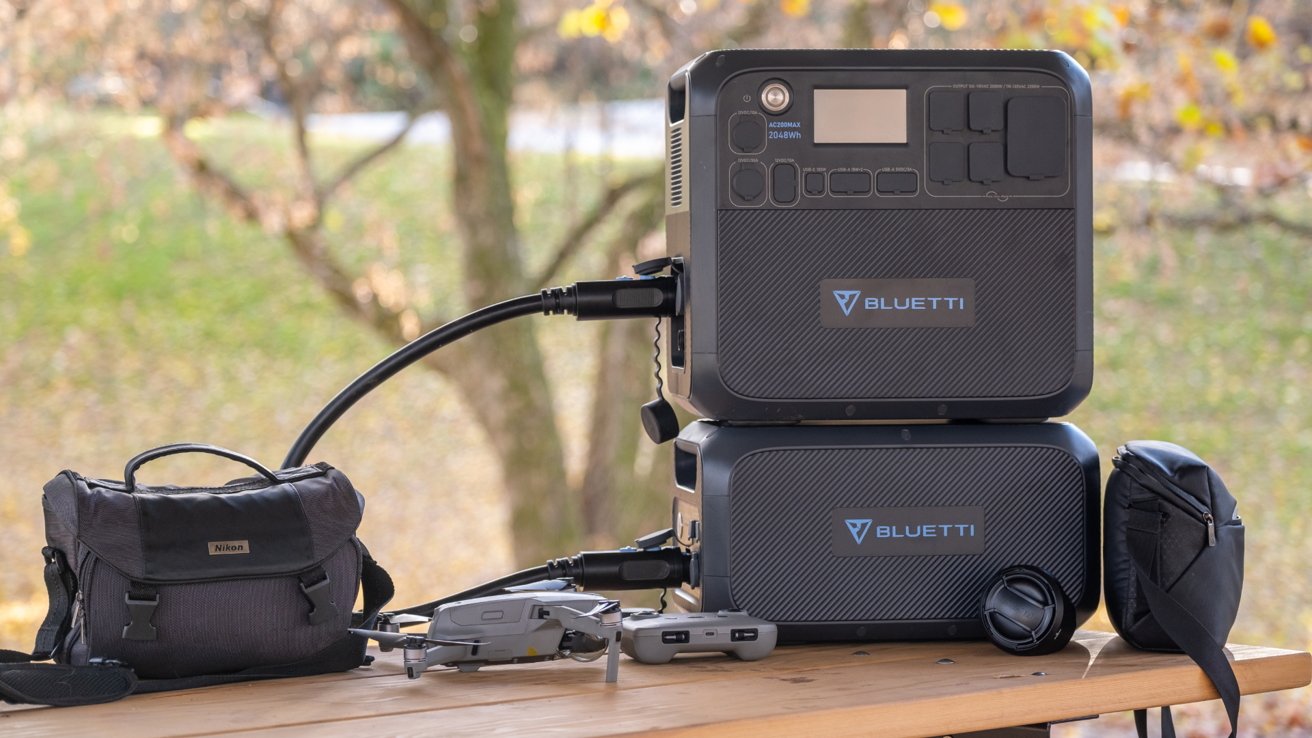 Bluetti AC200 Max
Standalone, the Bluetti power station has 2,048Wh in its belly and can deliver 2,200W to multiple devices via its 14 outlets and two top-mounted wireless charging pads. It's a versatile and budget-friendly power backup for indoors and out.
The Bluetti AC200 MAX with three PV200 combo starts at $3,046. That's a $450 discount from $3,496.
Top-pick All-in-one Power – Bluetti AC200P
Packed with a 2,000W inverter and 2,000Wh LiFePO4 battery, the AC200P is compact and portable for outdoor activities and emergency backup. Its capacity can also be extended to 4,048Wh and 5,072Wh, respectively, when connected to the B230 or B300.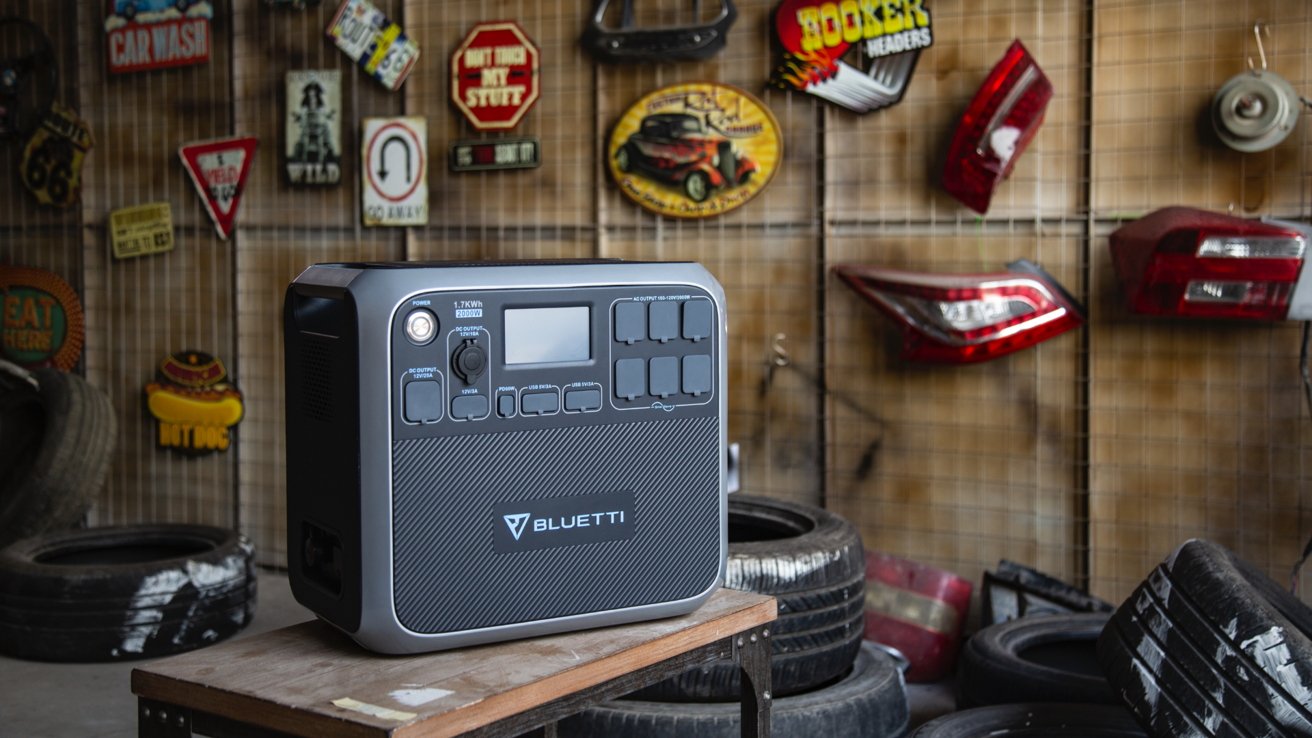 Bluetti AC200P
It offers 17 versatile outlets to ensure that any device can be charged in time.
The AC200P with B300 combo starts at $3,398. That's a $600 discount from $3,998.
Solar Panels – Bluetti PV120, PV200, PV350
Bluetti solar panels use monocrystalline cells with up to 23.4% efficiency. Covered with ETFE material and equipped with an IP65 junction box, they are designed to withstand all scratches and splashes.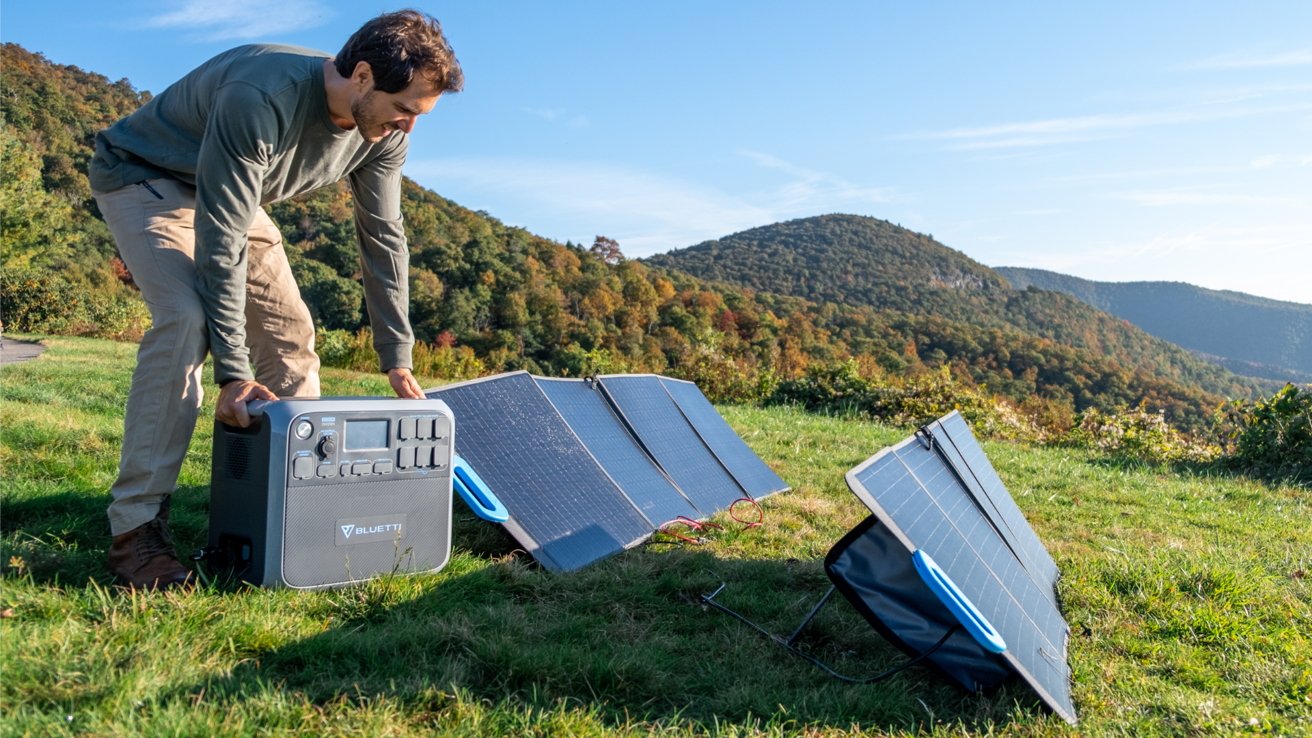 Bluetti solar generator system
The Bluetti solar generator panels and power station are also easy to store and transport, thanks to their fold-and-go design. In nature, solar panels are a must-have, providing endless clean energy for use whenever it is needed.
The PV350 solar panel starts at $769. That's an $80 discount from $849.
TECH GADGET