After the Pixelmator team rebranded its main iPhone and iPad apps as Photomator last April, the company is now releasing its AI-powered photo editing software for the Mac. Built from the ground up using SwiftUI, Photomator for Mac is fast, light, and according to the developers, "built to last."
As a native Mac app that takes advantage of the Apple silicon, it runs more than 20 times faster when comparing the M2 Pro and M2 Max chips to the most recent Intel-powered Mac devices.
"Photomator brings the award-winning photo editing experience that our users have come to know and love on iPhone and iPad over to the Mac," said Simonas Bastys, the lead developer at the Pixelmator Team. "And best of all, the Mac version has been redesigned and rebuilt from the ground up exclusively for macOS using native technologies, so it feels right at home on desktop devices."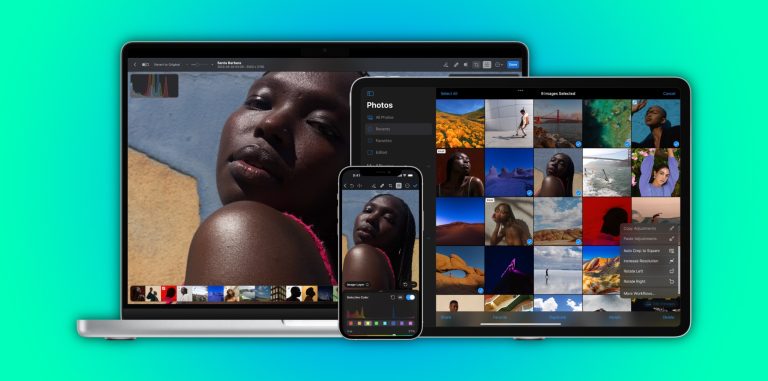 Image source: Pixelmator
This version offers fluid navigation between photo albums and individual photos, an extensive collection of cutting-edge color adjustments, powerful batch editing features, precise selections using AI, and Clone and Repair tools for quickly touching up photos.
With over 30 state-of-the-art color adjustments, Photomator lets you edit colors, lighting, and textures in photos in any way you want. It features essential photo editing tools such as Exposure, Contrast, Saturation, Shadows and Highlights adjustments, etc.
Pro photographers can dive even deeper into their photos by using more advanced adjustments like Curves, Levels, a wheel-based Color Balance, or custom LUTs. And, thanks to a next-generation, texture-aware image processing algorithm, adjustments like Clarity and Texture carefully preserve color quality in pictures.
As a native Mac app, Photomator integrates AI tools using Core ML, which can be used to automatically enhance, crop, or upscale entire photoshoots at once.
Photomator is available to download for free from the Mac App Store. Unlimited access to all its features costs $4.99 per month, $29.99 per year, and $99.99 for a lifetime license. Existing Photomator subscribers get the Mac version of Photomator for free, and special offers are available for users who got Photomator before August 18th, 2022, and Pixelmator Pro users. Photomator for Mac requires a Mac device that runs macOS 13 or later. 
TECH GADGET