If there was ever a doubt that cutting-edge drone technology has come to the masses, consider this deal on two top models from one of the nation's top producers: Right now, you can get two of Ninja Dragon's best models — the Alpha Z PRO 4K and the Flying Fox — for less than $150.
Both these drones are satisfying to fly whether you're an old hand or just getting into the hobby. Their 6-axis gyros keep them steady even in light winds and all it takes is one key to return them to their launch point. You can view real-time camera footage through a wi-fi connected phone, and you can expect it to be impressive. Both front cameras have 4K capability while the bottom cam provides a more panoramic view.
Get flying ASAP with this bundle of the Alpha Z and Flying Fox drones for $149.99.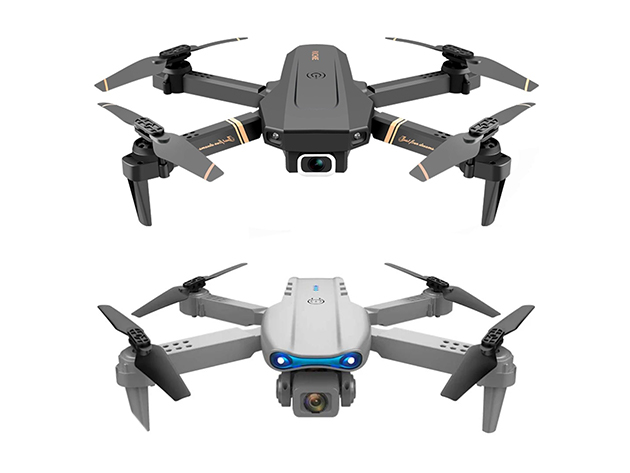 Alpha Z PRO 4K + Flying Fox 4K Wide-Angle Dual-Camera Drone Bundle – $149.99
Prices subject to change.
TECH GADGET