Google unveiled the Pixel Tablet on Wednesday, confirming all rumors that preceded the event. But Google had some Pixel Tablet surprises for fans, revealing a few exciting features that aren't available on most tablets, iPad included. Among them, there's a feature I've been dying to see Apple implement on iPad. A feature whose absence is strange, considering Apple's stance on privacy.
What's more surprising is that Google did it with the Pixel Tablet and used privacy as an argument during the presentation. The Pixel Tablet has multi-user support. And the iPad might never get it.
Besides multi-user support, the Pixel Tablet has a few interesting features you won't find on iPad.
For example, the Pixel Tablet turns into a smart display once you place it on the Charging Speaker Dock that comes with it. The smart display lets you turn the tablet into a photo frame and a smart home controller.
Also, since the Pixel Tablet sits on a stand, it recharges wirelessly, using the 4-pin connector to connect to the Charging Speaker Dock.
Finally, the Pixel Tablet has Chromecast features built-in, which also makes sense for a device that might spend a lot of time docked on that charger.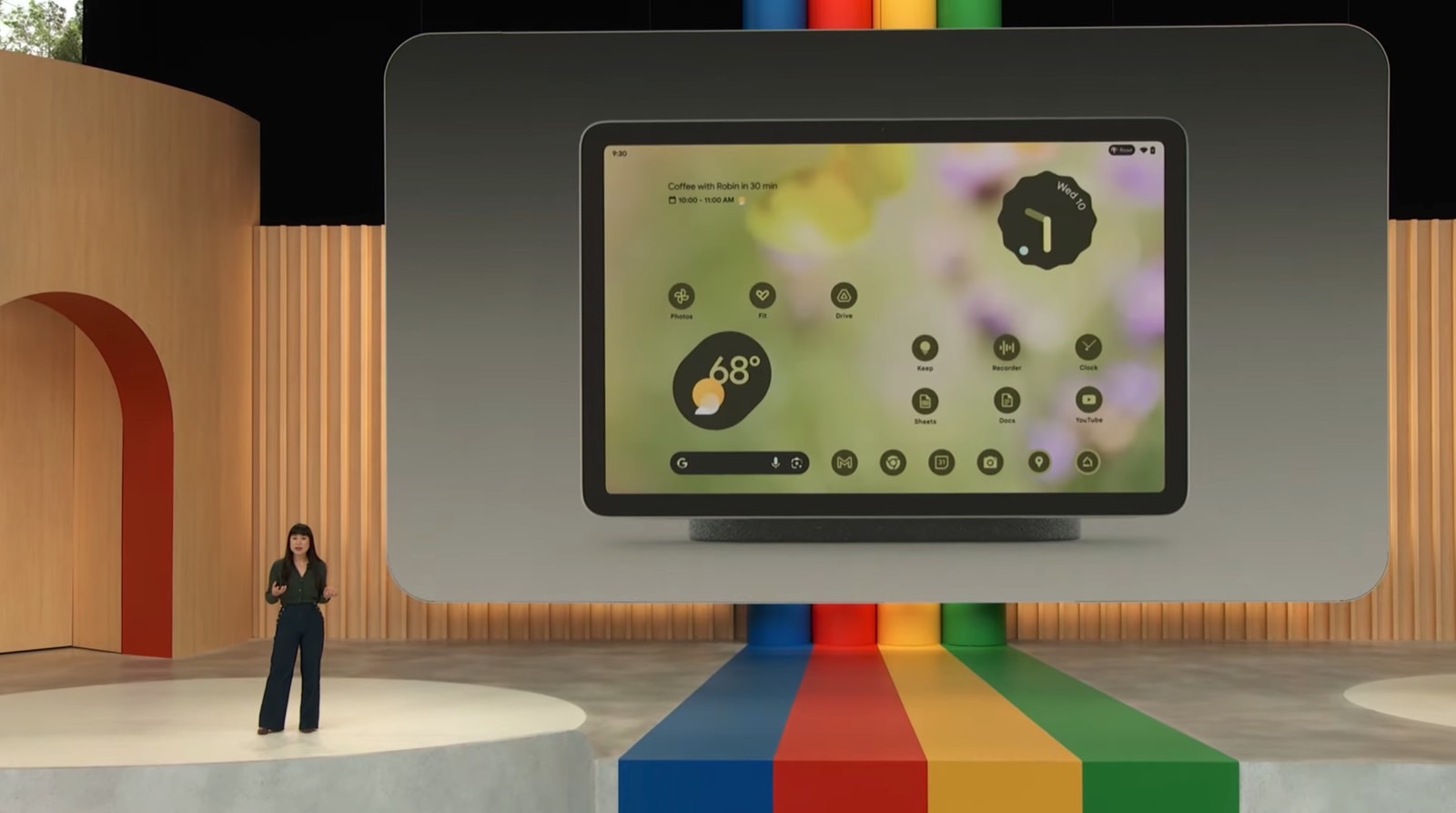 Tap on the user profile in the top right corner to change users on Pixel Tablet. Image source: Google
How to switch users on Pixel Tablet
However, none of these Pixel Tablet features interest me for the iPad. The multi-user support is another thing.
"Now, we know that tablets are often shared, so a tablet for the home needs to support multiple users," Google said on stage during the I/O keynote. "Pixel Tablet makes switching between users super easy. So you get your own apps and your own content while maintaining your privacy."
At the same time, a demo played in the background, showing how easy it is to switch accounts. You just tap the current user's name in the top right corner and pick your profile. You then have to either use a fingerprint or a password to unlock your account.
That's how easy it is, and that's how easy switching accounts should be on the iPad.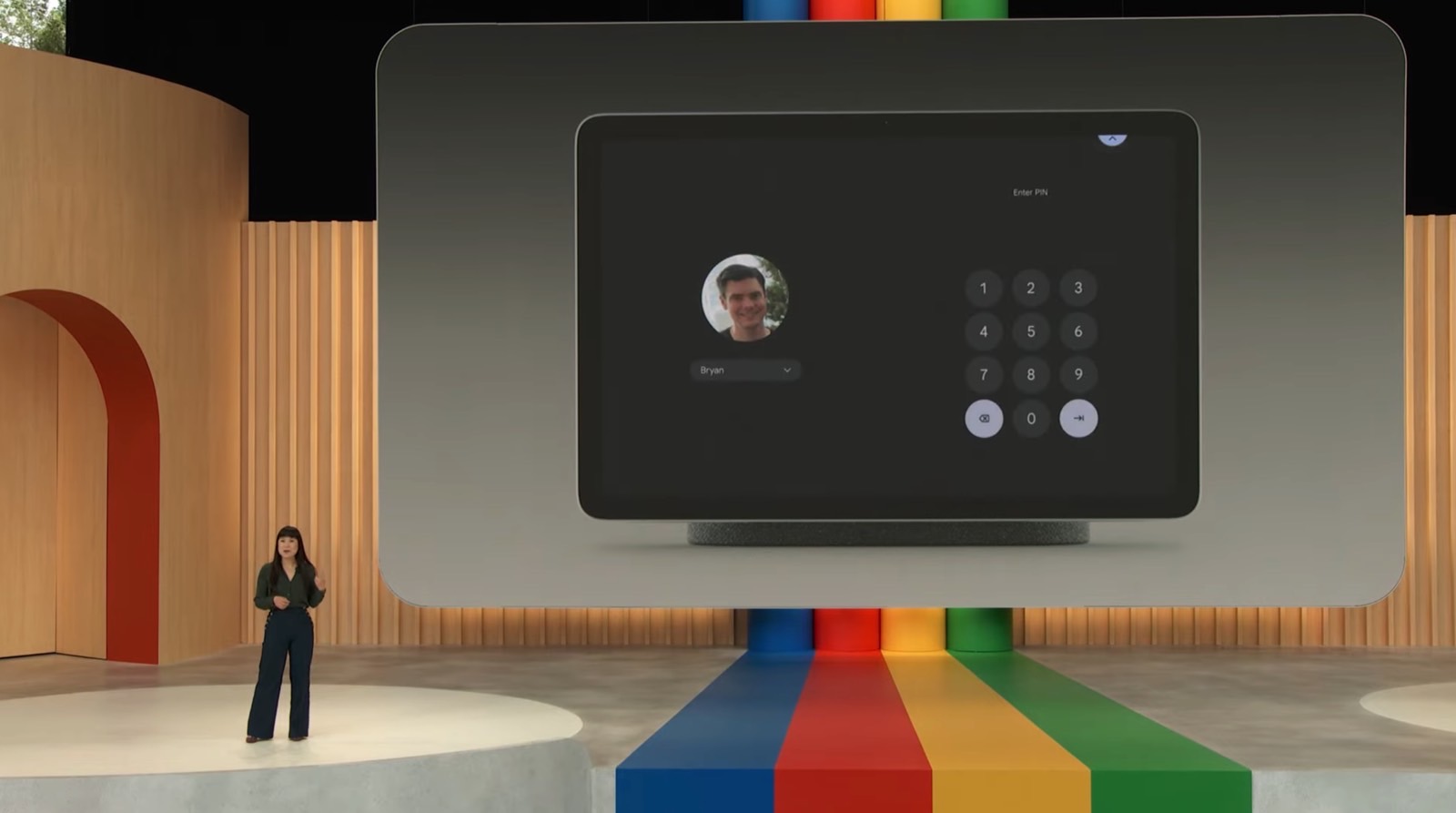 Use the fingerprint sensor or password to authenticate a new user. Image source: Google
Why I want multi-user support on iPad
Like the iPhone, the iPad can hold plenty of personal information that you wouldn't want others to have access to. I'm not talking just about banking or health apps, which can contain sensitive information. The iPad also has access to iMessage texts, calendar, mail, notes, and photos if you're logged in with your Apple ID. And most people are.
Google is right about the tablet being a shared device. The same goes for the iPad. It's a big screen device people in the same household will share all the time. It's great for consuming content, whether games, videos, or books. And it's a dependable computer for getting things done.
For that reason, the iPad isn't as private as the iPhone. If you share your iPad at home, it means others have access to your password. And to your Apple ID data.
There are fixes in place. Like signing out of Apple ID every time someone else uses it. Or blocking Apple ID access so other people in your household can't access any apps that might hold sensitive content. But that's not good enough. It ruins the overall experience. The Pixel Tablet clearly does it better than Apple.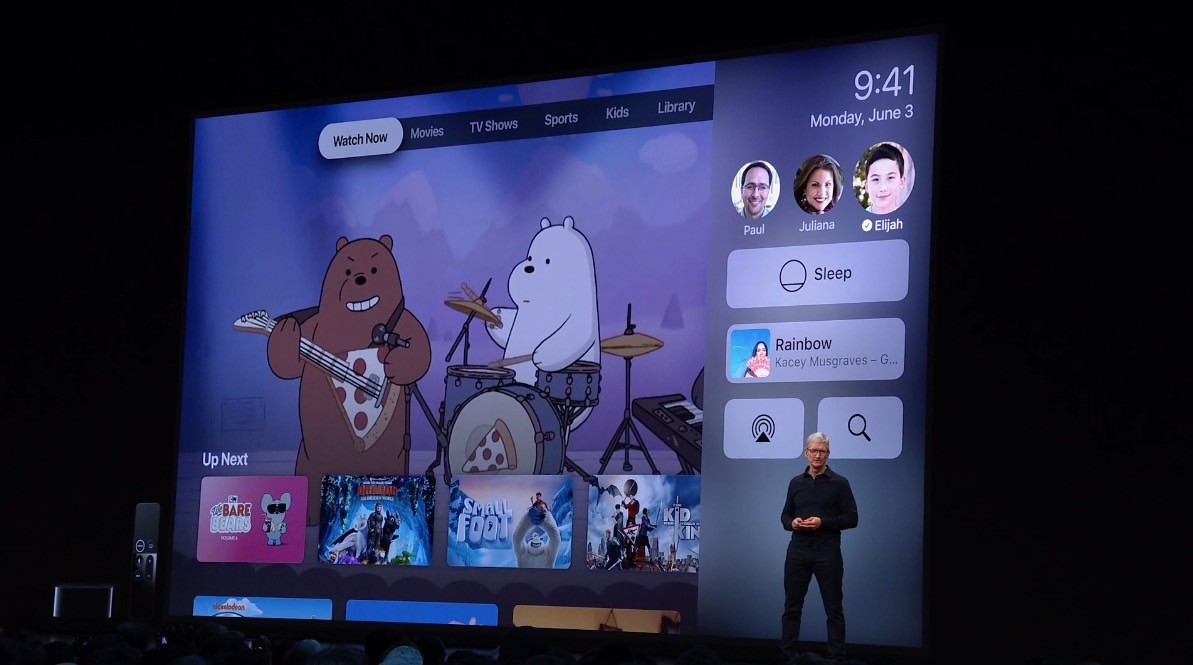 Apple TV supports multiple users since 2019. Image source: Apple Inc.
Why Apple might not copy the Pixel Tablet
Apple can implement multi-user support in iPadOS with ease. It's doing it on Macs and Apple TVs. The tvOS support is actually proof that iPadOS could get multi-user support like the Pixel Tablet. Apple could let people log into their Apple IDs from the log screen on a shared device. From there, each user would have a custom iPad experience.
The reason Apple isn't doing this is easy to guess. Apple would prefer that you buy each family member their own iPad. That's an even better way to maintain privacy on iPad. But it's not necessarily affordable.
TECH GADGET