Article Hero Image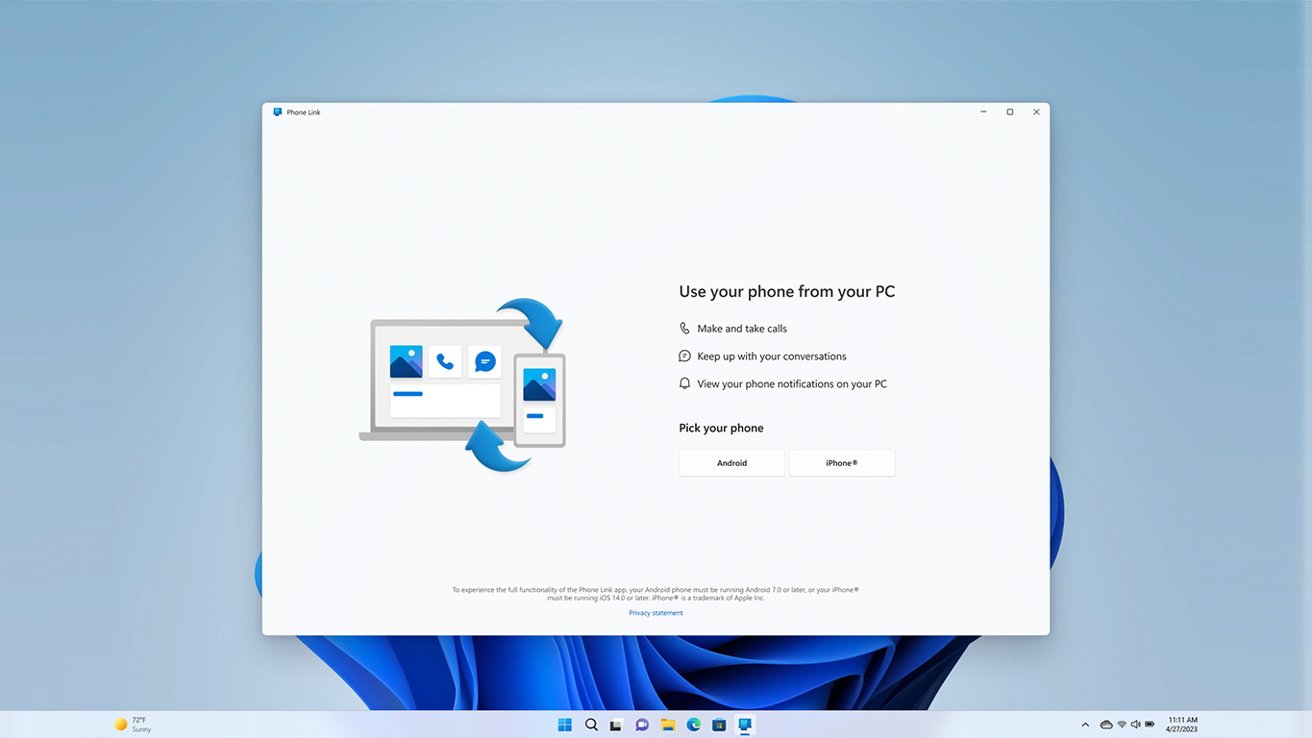 The new Microsoft Phone Link app allows Windows 11 users to barely access iMessage and notifications from their iPhone from their PC.
As Microsoft points out, Phone Link has been available to Android users for a while now.
Over the next few weeks, iPhone users will be able to link their iPhones with their Windows 11 PC, allowing users to send and receive messages via Apple's iMessage system. The iPhone Link app will also display iOS notifications and allow users to make and receive calls from their PC.
However, there are severe limitations. Users won't be able to send photos or videos in messages or participate in group chats. In addition, people won't see the entire message history in conversations, as the app will only display messages sent or received through Phone Link.
To check whether or not you have Phone Link on Windows 11, users will search "Phone Link" in the Windows taskbar. If available, a guided step-by-step installation will walk users through the process of setting it up.
Microsoft notes that this feature is iPhone-exclusive and does not work with iPadOS or macOS.
Amber worked at MacNN and Electronista from 2015 until 2017, reviewing software, apps, games, and tech accessories. In 2019, she signed up with AppleInsider, where she covers all things Apple, with a focus on tech reviews, Apple TV+ developments, and environmental concerns surrounding big tech.
TECH GADGET