After almost two months of beta testing, Apple is now releasing iOS 16.5 and iPadOS 16.5 to all users. After a packed iOS 16.4 update, this new version doesn't offer much to iPhone users – although it's understandable, as the Cupertino firm is readying the announcement of iOS 17 and a new beta cycle.
Here's everything you get with iOS 16.5 when you update to the latest version available, besides bug fixes and security patches:
My Sports tab: iOS 16.5 brings the highly-requested My Sports tab to Apple News. You can follow your favorite sports, teams, leagues, and athletes there. It's also possible to access scores, schedules, and standings for the top professional and college leagues.
Siri improvements: While users can ask for quite some time for Siri to take a screenshot of the iPhone screen, iOS 16.5 makes it possible for the assistant to start a screen recording for the first time. Users must say, "Hey Siri, start screen recording," and the screen recording will begin.
Pride wallpaper: iOS 16.5 includes the recently-announced Pride celebration wallpaper for the iPhone. It has some interesting UI tweaks.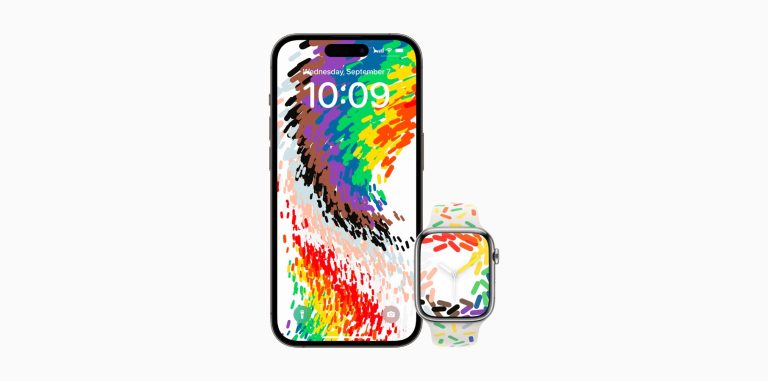 Image source: Apple Inc.
This iOS 16.5 update also focuses on three main issues:
It fixes an issue where Spotlight may become unresponsive
Addresses an issue where Podcasts in CarPlay may not load content
Fixes an issue where Screen Time settings may reset or not sync across all devices
For the previous release, iOS 16.4 brought:
20+ new emojis: There are 21 new figures available. The highlights include a donkey, jellyfish, hair pick, high-five hands, and new heart colors.
Web push notifications: Home Screen web apps can finally send web push notifications, including badges. In addition, third-party browsers can show a user interface for users to add a website to their home screen.
5G Standalone: Another iOS 16.4 feature is the new 5G Standalone function. This will help your iPhone deliver faster speeds of up to 3GBps. T-Mobile, Brazilian carriers Vivo and Tim, and Japan's Softbank are some companies supporting it.
Besides iOS 16.5, Apple has also released iPadOS 16.5, macOS 13.4, tvOS 16.5, and watchOS 9.5.
TECH GADGET