ChatGPT is available for free online directly from OpenAI. You don't need to install any third-party app, and you certainly don't have to pay for third-party apps that promise premium access. The free ChatGPT version should be good to get you started. But OpenAI also sells a ChatGPT Plus subscription that costs $20 per month.
I'm not a subscriber for the moment, but I've been considering it for quite a while. Two things have stopped me from getting it: the early ChatGPT privacy practices and its inability to connect to the live web. The latter is really the main reason I wouldn't want to pay for premium access. But now, Microsoft and OpenAI finally fixed this major issue.
The best reason to upgrade to ChatGPT Plus
As I explained a number of times, ChatGPT Plus is the only OpenAI product that offers access to the company's latest features. And the most important ChatGPT upgrade so far is GPT-4. It's not just better than the free GPT-3.5 variant, it also brings multi-modal support. That means you can include other content in your chats with artificial intelligence in addition to text prompts, like images.
GPT-4 access isn't free, however, and that's understandable. Paying $20 monthly for ChatGPT Plus seems like a no-brainer if you want GPT-4 capabilities and use generative AI products often.
Until I get there, Bing Chat will do. Microsoft's AI chat app runs on GPT-4, after all. And Microsoft offers free access without even requiring you to log into a Microsoft account. Then there's Google Bard, which is connected to the live internet via Google Search.
This leads me to the privacy aspect of generative AI products.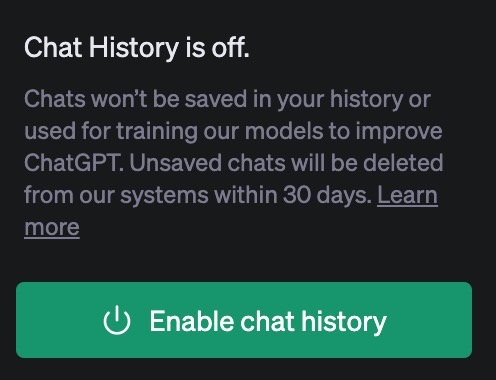 ChatGPT privacy settings: Turning on data collection. Image source: Chris Smith, BGR
OpenAI's ChatGPT privacy challenges
The problem with products like ChatGPT is that they collect lots of data. The companies use that chat data to further train their models. And that can become a privacy nightmare. Recently, OpenAI finally added settings to ChatGPT that let you opt out of data collection.
That's a feature I've been waiting for, but it's not quite where it should be. For the time being, you can't keep your chat history if you opt out of data collection. That's something OpenAI should offer. And something I'd be glad to pay for in a future ChatGPT Plus variant.
OpenAI isn't the only generative AI company struggling with privacy. Remember that Google left out the entire European Union when it opened Bard to the world. Europe's strong privacy rules are to blame.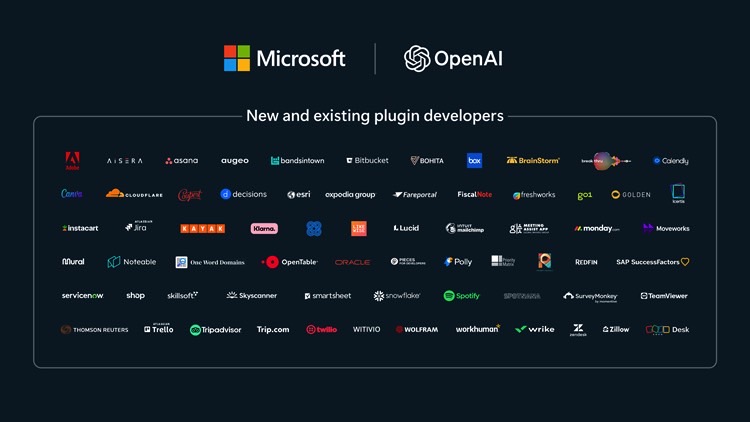 ChatGPT Plus supports various plugins that connect it to the internet. Image source: Microsoft
ChatGPT Plus can finally access the internet
ChatGPT Plus offers you faster access to generative AI, even when lots of people are logging on to the service. And it features OpenAI's latest innovations. However, until this week, ChatGPT Plus only worked with old data.
OpenAI fed ChatGPT internet data up until September 2021, and that has been the chatbot's biggest problem. The free version doesn't have access to current content. GPT-4 had the same limitation until recently, as OpenAI brought plugins to the premium version. But it still wasn't full access to the web, like Google's Bard AI has.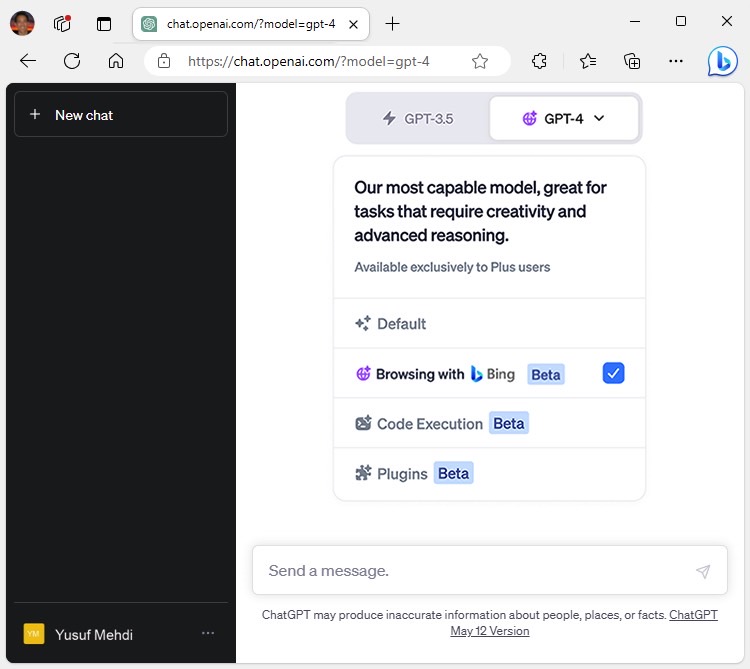 Microsoft brings Bing Search access to ChatGPT Plus subscribers. Image source: Microsoft
Fast-forward to Microsoft's Build 2023 event this week, and Microsoft announced that ChatGPT Plus will include direct access to the internet via Bing Search. That's a massive upgrade for ChatGPT and a good reason to upgrade to the paid ChatGPT Plus plan.
Combine the plugins that OpenAI released recently with Microsofts Bing Search for internet access, and ChatGPT Plus should be a much better generative AI tool.
The Bing Search integration will come to the free version of ChatGPT in the future, as Microsoft said earlier this week:
ChatGPT will now have a world-class search engine built-in to provide timelier and more up-to-date answers with access from the web. Now, ChatGPT answers can be grounded by search and web data and include citations so you can learn more—all directly from within chat. The new experience is rolling out to ChatGPT Plus subscribers starting today and will be available to free users soon by simply enabling a plugin which brings Bing to ChatGPT.
For the time being, ChatGPT Plus gets you access to GPT-4, so the subscription could certainly come in handy.
TECH GADGET