Camo 2 is out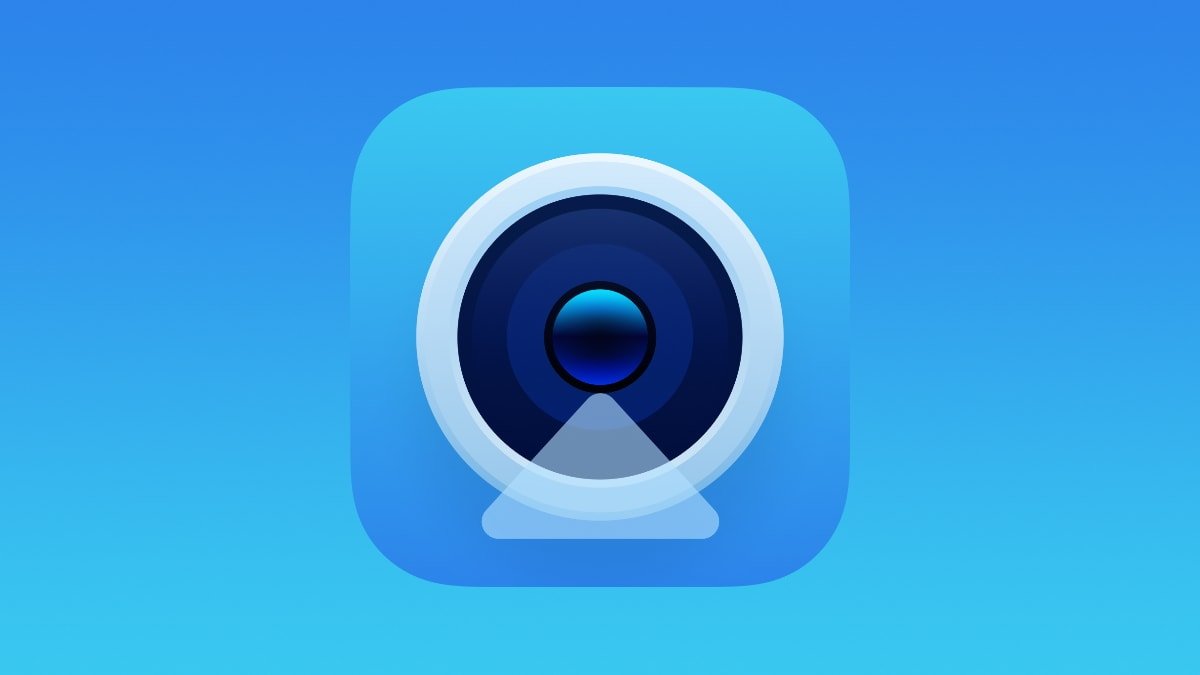 AppleInsider may earn an affiliate commission on purchases made through links on our site.
Camo is an app that lets people use their iPhone as a webcam, and Wednesday's significant update extends that functionality to other devices.
Reincubate, the company behind the app, released the Camo 2 update on Wednesday. For the first time, it supports webcams, built-in cameras, Continuity Camera, mirrorless cameras, DSLRs, and action cams.
Users can now add different kinds of cameras to their setup along with Camo's existing features. These include full 4K support for webcams and cameras with hardware acceleration for AMD, Apple Silicon, Intel, and NVIDIA.
Other features that the company added to Camo 2 include enhanced background effects like Portrait mode's blurring bokeh effect, a virtual green screen, lighting correction, a diffuse blur, cinematic filters (LUTs), and smooth face tracking.
Using Camo 2
To get started, users need to download and install Camo Studio on their Mac, and Camo 2 includes a link to the download webpage and the ability to AirDrop the software. Next, you can connect an iPhone to your Mac using a cable or wirelessly while each device is on the same Wi-Fi network.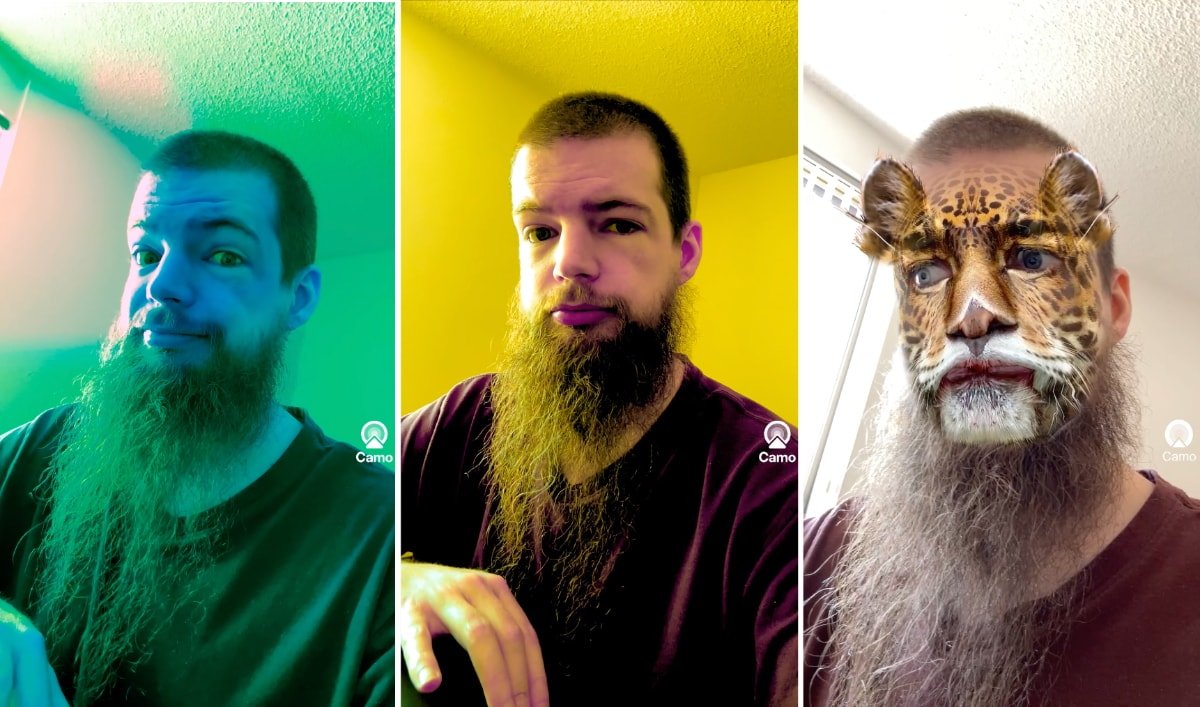 Some of the fun filters that Camo 2 provides for videos
On the Mac, the Camo Studio app contains the rest of the instructions, including downloads for audio and video plugins. These allow other apps to use Camo's audio and video features.
It's easy to get everything set up and running. There are many different settings for controlling the iPhone's audio and video.
For instance, you can select a video resolution from 720p landscape mode to 1080p optimized portrait mode. Some settings require upgrading to the Pro version, such as image and lighting adjustments.
Camo Studio includes various "fun" filters to change the video output's color or overlay an emoji or jaguar face. Others are serious and don't significantly affect a person's video output.
We didn't have a compatible camera to test the app's support for non-iPhones. Still, it's enough of a differentiating feature to compete with Continuity Camera in macOS Ventura, which only supports the iPhone as a webcam.
Some features require purchasing a Pro license, such as choosing 1080p resolution for video. However, Reincubate offers it at different prices, such as a $4.99 monthly subscription.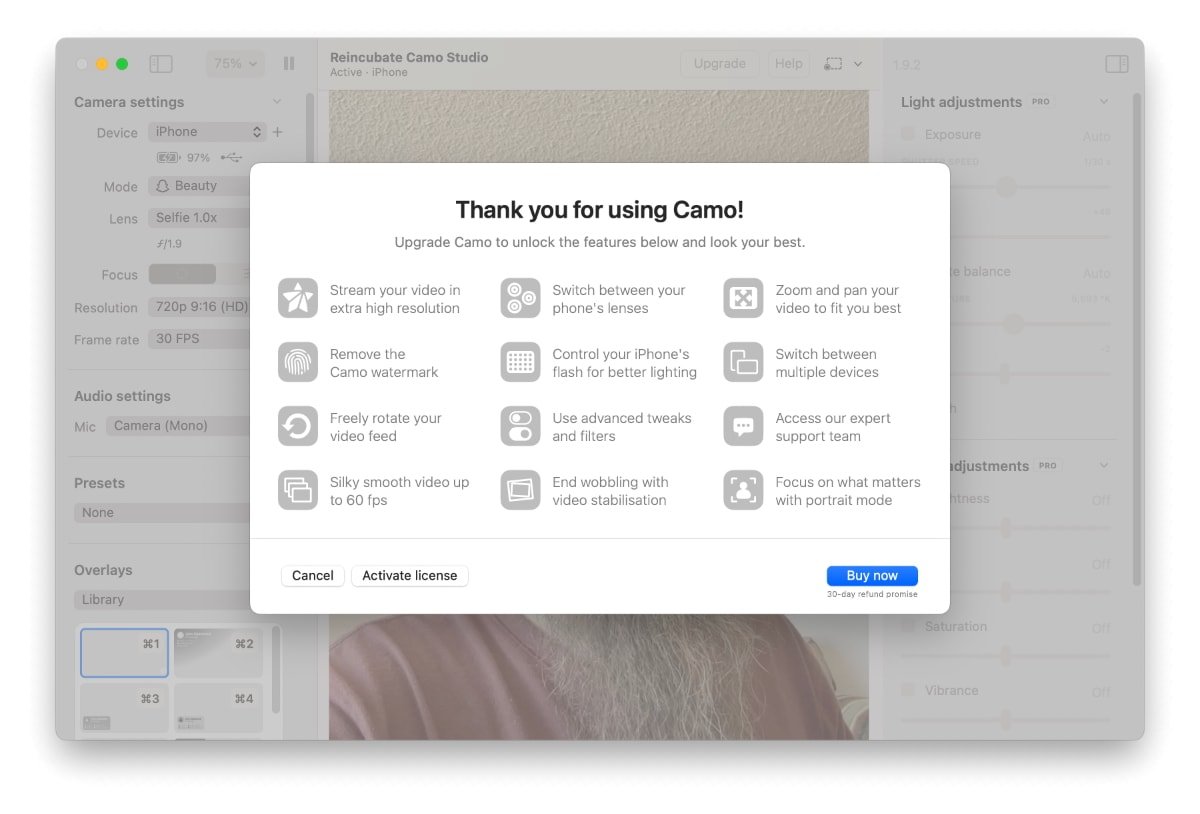 Many features require a paid Pro license
But the free features are decent enough to make Camo a worthwhile download for people who want to use a device they own as a webcam. It's available on macOS, iOS, and iPadOS.
Camo is compatible with iOS and iPadOS 12 or above and macOS High Sierra 10.13 or newer. Reincubates notes that it can even run on devices as old as the 2012 MacBook Pro and 2015 12-inch MacBook.
TECH GADGET