If you're still on the fence about watching Guardians of the Galaxy Vol. 3 in theaters or waiting for its Disney Plus release, I'll tell you right now that James Gunn's final Guardians adventure is absolutely worth seeing right now. It's a heartbreaking story that's very well done, showing that Marvel can still make great MCU movies. And when you see Guardians of the Galaxy Vol. 3, you might make the same connection to Rocket in Avengers: Endgame that I did.
My future Endgame rewatches will never be the same after Guardians Vol. 3, and I'll explain why below. Big spoilers from Guardians of the Galaxy Vol. 3 will follow.
Guardians of the Galaxy Vol. 3 is a story about Rocket Raccoon. It explores the character's past that he was never willing to share with his family (the Guardians) and friends (the other Avengers).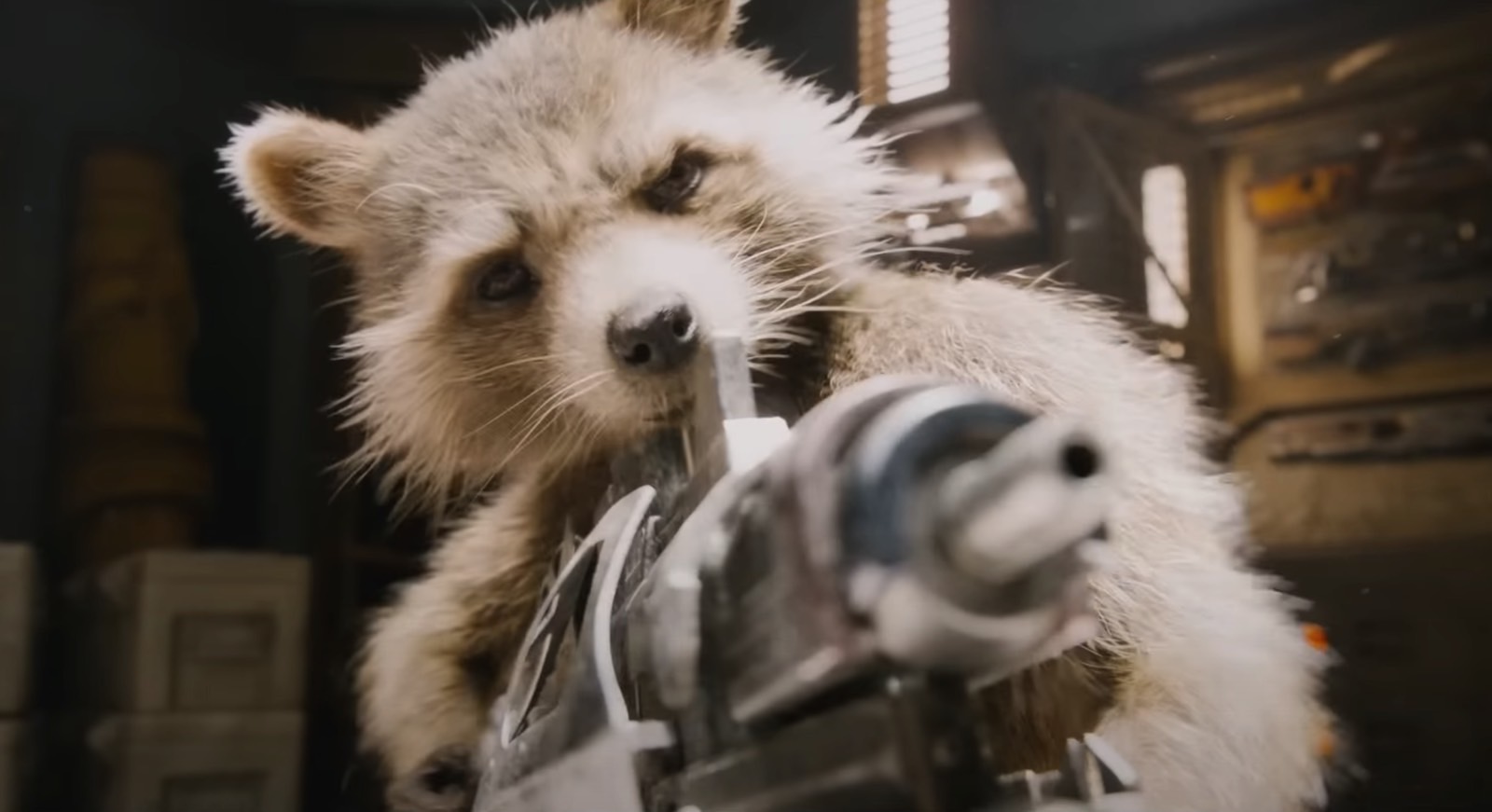 Rocket (Bradley Cooper) in Guardians of the Galaxy Vol. 3 Relax TV ad. Image source: Marvel Studios
The first thing I thought of after watching Guardians of the Galaxy Vol. 3 was the Avengers. After all, Rocket had spent five years with Nebula (Karen Gillan), helping the Avengers set some order on Earth and in space. So yes, Rocket is indeed the best person to lead the Guardians after Vol. 3. Especially if Nebula doesn't want the role, Rocket has the experience to do it.
But that's not the only reason I thought of Rocket in Endgame after seeing Vol 3.
Rocket helping Tony Stark in Avengers: Endgame
Rocket isn't afraid to go into action, no matter how dangerous things might be. We've seen as much in the previous Guardians and Avengers movies and in Infinity War and Endgame.
But in Endgame, we saw another interesting detail of Rocket that made plenty of sense. Rocket was always there helping Tony Stark (Robert Downey Jr.) and Smart Hulk (Mark Ruffalo) with the scientific part of the Time Heist plan.
Stark may have invented the time machine, which is really a reality-hopping machine, but Rocket and Hulk helped him build it. Not only that, but the trio also worked on another critical piece of Stark tech: The Infinity Nano Gauntlet. Hulk used the nanotech glove to bring everyone back, and then Tony wiped Thanos (Josh Brolin) and his armies from existence with it.
Rocket helping along the way made sense, considering what we had seen before from the character in James Gunn's Guardians of the Galaxy and Vol. 2. Rocket's always tinkering with devices. He's building weapons, coming up with escape plans, and repairing stuff. Since he's had access to tech superior to Stark, it makes sense that he's one of the Avengers involved in building the Time Heist machine.
You won't think much about it. Until you watch Vol. 3.
Guardians of the Galaxy Vol. 3's pivotal detail about Rocket's brain
Once you see Guardians of the Galaxy Vol. 3, you realize Rocket is one of the smartest living being in the universe. When the High Evolutionary (Chukwudi Iwuji) created Rocket, he wasn't expecting the raccoon to develop a mind that could imagine things he never saw or experienced.
Yet one of the film's flashbacks shows Rocket fixing a genetic manipulation machine so it could deliver the rage-free humanimals The High Evolutionary wanted. Rocket was still a child, and he had never seen the machine. Nor did he know what it did. And he couldn't even talk properly.
This brain development enraged the High Evolutionary, as he couldn't figure out how Rocket had been able to see a design flaw and come up with a solution — how Rocket turned out to be smarter than his creator. Rocket's brain is why the High Evolutionary wanted to capture Rocket in Guardians Vol. 3. He craved to replicate the same abilities for a new species he was developing.
That has massive implications for how I perceive Rocket going forward. He's the kind of character who can look at a piece of tech and immediately understand how it works. Repair it if he has to. Improve it if it needs upgrades. That's where the mind-blowing Endgame revelation comes in.
The Avengers couldn't succeed in their plan to beat Thanos without Rocket. Not because Rocket is an amazing fighter. Or that he babysat Thor (Chris Hemsworth) along the way. But because he was part of the team that built the Time Heist machine and Stark's Infinity Gauntlet. These machines worked because Rocket would have immediately spotted any problems with them. And he'd have repaired them.
In hindsight, it's no surprise that Rocket's the one to say the Infinity Gauntlet is ready for use in Endgame. He knows that the tech works (see the clip above).
While I complained earlier that Guardians of the Galaxy Vol. 3 essentially minimizes the events in Infinity War and Endgame, the movie completely changed Endgame for me. I'll never rewatch the film again without appreciating how important Rocket is to the Avengers.
TECH GADGET