The iPhone 14 Pro is expensive. And the most popular accessories for it — like Bluetooth earbuds — aren't exactly cheap either. Wish you could get everything you need for your iPhone 14 Pro in one package? Then this 6-piece Apple Gift Box, currently on sale, is definitely worth checking out.
This gift box comes with six popular accessories for the iPhone 14 Pro. It features a 35W PD charging head, a clear iPhone 14 Pro MagSafe compatible case, a fast wireless charger, and a durable charging cable too. Then, to round out the package, it also comes with a set of Bluetooth earbuds so you can make calls and listen to music, plus a stylish leather back pocket to keep all your credit cards safely together.
It's a great option for anyone who has recently purchased a new iPhone 14 Pro. And since you can get it on sale this week at 35 percent off the regular price, it offers even greater cost savings. Don't need six accessories? Then you could also opt for this 4-piece set which is on sale too.
Get the six piece Apple Gift Box on sale for just $99.99.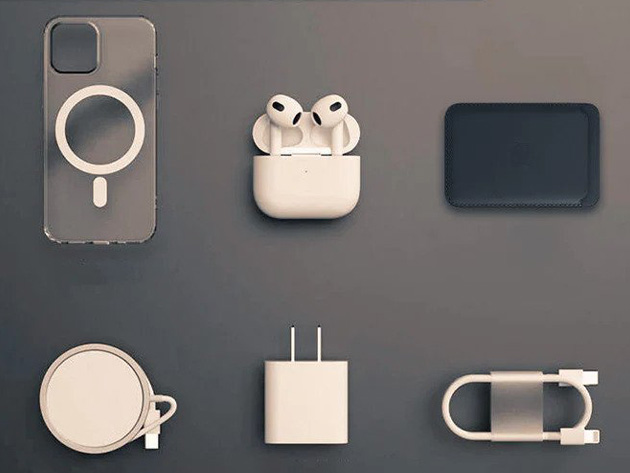 6-Piece Apple Gift Box (With 35W PD Adapter) – $99.99
Prices subject to change.
TECH GADGET