When it comes to language learning, few brand names shine as brightly as Babbel. Choose from one of Babbel's 14 available language options and get lifetime access for just $189.97 during our Memorial Day sale, ending 11:59pm Pacific on May 31.
With Babbel's renowned immersive learning approach, you'll be provided with contextual learning to rapidly enhance vocabulary and grammar skills. By engaging in practice and conversation centered around everyday topics, learners gain practical language proficiency.
These 10-to-15 minute lessons feature games, podcasts, articles, videos, and more, helping learners start using simple greetings, asking basic questions, and understanding practical words and phrases on everyday topics like ordering in a restaurant, asking directions, or building relationships with friends and family.
You'll also get lesson reviews to thoroughly assess your progress, utilizing speech recognition technology to ensure proficiency in both speaking and understanding your new language. This comprehensive evaluation allows users to develop the ability to speak confidently in their new language in as little as three weeks.
Access Babbel's language-learning app for life for just $189.97 now through May 31.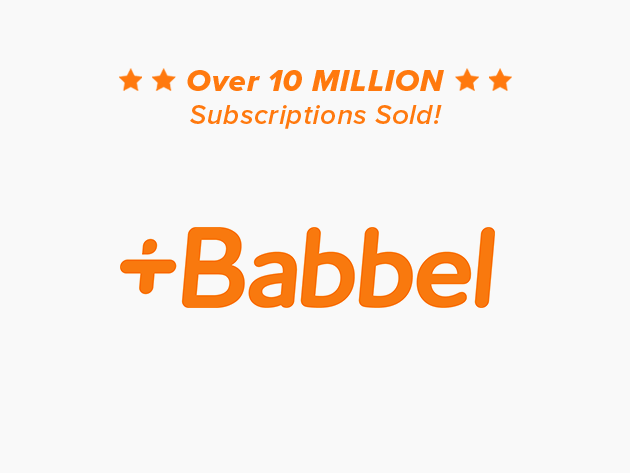 Babbel Language Learning: Lifetime Subscription (All Languages) – $189.97
Prices subject to change.
TECH GADGET