Second Rapid Security Response update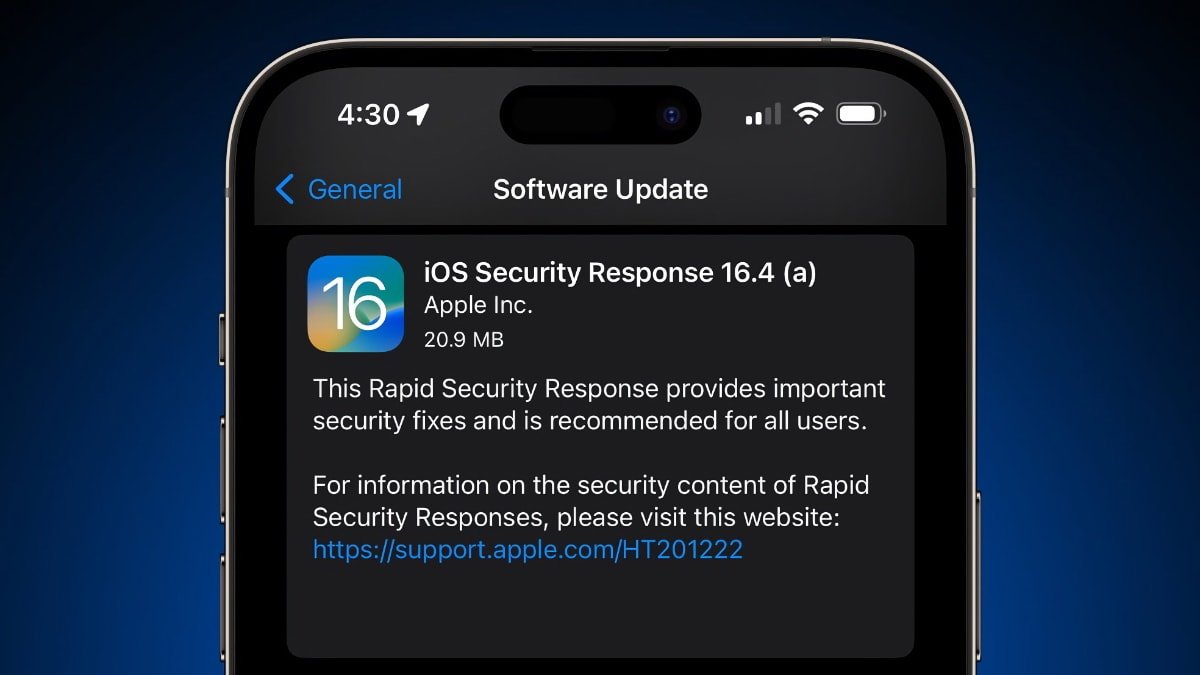 On Monday afternoon, Apple issued a second test of the Rapid Security Response system found in iOS 16.4.
Users can find the update in Settings > General > Software update and look for iOS Security Response 16.4(b). Apple is likely still testing the update feature until it believes the system is perfect for official releases. It is possible to revert to the previous iOS version for users who trigger the Rapid Security Response update and have issues.
TECH GADGET